The Hindustan Animal Feeds is one of the widest product range producing private-sector enterprise. But you need more than just numbers to gauge the HAF's attractiveness as an employer. One reason: HAF firmly believes that talented professionals are among its most vital resources.
Our Edge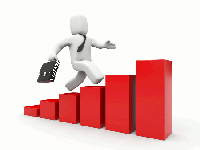 Hindustan Animal Feeds (HAF) has for some time now been broadening its horizons and looking beyond India. Its products are concentrating on global competitiveness, leveraging global opportunities and acquiring global capabilities. With attractive compensation packages, positive and productive work environments and challenging assignments across the world, HAF is committed to being the employer of choice wherever it operates, attracting and retaining the best of professionals.
By developing a structure, systems and a workplace culture that provides challenging jobs, rewards performance and delivers opportunities continuously, the group is striving to get the best out of its most valuable asset — its people. Powering that quest is an entire range of human resource initiatives aimed at realising the potential of HAF employees.
The group offers critical and challenging roles in a wide range of industry segments. Its talent management goals are geared to creating a pipeline of potential leaders. The group does this through robust leadership-development systems that accelerate the development of current and potential leaders, a performance culture that's calibrated through rigorous processes, and reward mechanisms that are among the best in the corporate universe.
Our Career Scape
The staffing requirements of the HAF span an extraordinary range of disciplines, from the pure sciences to applied engineering and the entire spectrum of business management skills. Hindustan Animal Feeds prepare and implement their recruitment strategies in alignment with their business goals and within the overall vision and practices of the group as a whole.
High-potential managers often feel the need to move into new areas of work to recharge their batteries, build up their own abilities and realise their personal aspirations. HAF encourages job mobility within its existing structure as a means of building know-how, generating synergies, and encouraging initiative and self-improvement. This strengthens internationalism, professionalism and diversity, and adds to the group's competitive strength, while providing satisfaction and choice to the individual.